MANUFACTURING AND PROCESS INDUSTRIES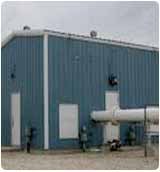 Environmental noise has exceeded the general acceptable norms in cities and industrial areas. Manufacturing and process industries use machinery that emits high frequency noise. This loud sound is considered is harmful and has been declared as noise pollution by regulatory bodies. It can cause hearing impairment to those who spend much time in areas that have loud sound..The government regulations state the noise generated by industrial activity and manufacturing units should not exceed the stipulated level.
We offer a number of noise abatement solutions such as
Acoustic Partitions
,
Acoustic Louvers
,
Acoustic Enclosures
, silencers, noise barriers and many others for creating a sound controlled environment. Manufacturing units and refineries need to install sound attenuation solutions to meet the Government specified noise control norms.
Neighbourhoods located close to manufacturing and process industries need some kind of sound protection system and at Envirotech Systems we provide you the required solution for protection against noise pollution. Our noise control solutions are used for manufacturing units, industries that use turbines, generators and other equipment that emits loud noise that is beyond the acceptable limits.
POWER PLANT NOISE CONTROL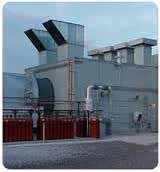 The noise generated from a power plant is way above the kind of frequency that a normal human being can tolerate. Very loud noise can cause hearing impairment and is disturbing to the human system in general. For areas that are located near a power plant we offer noise control solutions like noise barriers.
The power plant can install a number sound abatement treatment options such as acoustic louvers, acoustic enclosures, acoustic curtains and various other solutions. We are the leading suppliers of noise control solutions for industrial applications and have a wide variety of sound control products suited for power plants.
Areas of application for acoustic noise control in industries are:
Refineries
Power Plants
Pump Stations
Industrial Plants
Foundries
Manufacturing
Paper Mills
To avoid polluting the environment with noise and keeping in line with the regulations these industries use acoustic treatment solutions.