Noise Barrier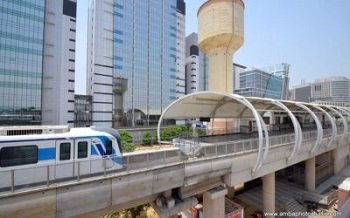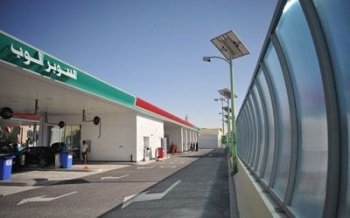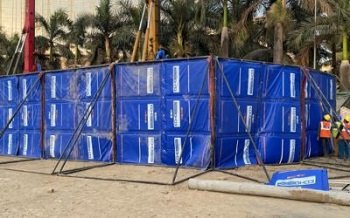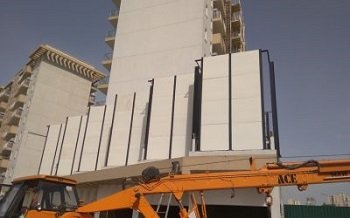 Envirotech Systems Limited is a leading manufacturer and supplier of high-quality Noise Barrier. Our company is committed to providing innovative solutions that effectively reduce noise pollution and create more peaceful environments for communities, industries, and transportation. In today's fast-paced world, excessive noise has become a significant concern, negatively impacting our health, productivity, and overall well-being. At Envirotech Systems Limited, we understand the importance of implementing effective noise control measures. That's why we have dedicated our expertise to developing advanced Noise Barriers that offer superior sound insulation.
Our team of highly skilled engineers and designers works closely with clients to create customized Noise Barrier Solutions that meet their specific needs. Whether you require noise reduction near residential areas, industrial noise mitigation at construction sites, or peaceful environments around transportation hubs, we have the knowledge and resources to deliver effective results.
Envirotech Systems Limited utilizes state-of-the-art materials and cutting-edge technologies to engineer noise barriers that excel in performance and durability. We offer a diverse range of noise barriers.
Noise Barriers offer peace and tranquility during construction activities and create a sound-free atmosphere once implemented. They are an excellent choice for protecting against noise pollution and reducing sound levels in various settings such as homes, workplaces, and communities.
Our Noise Barriers are specifically designed to address different sources of noise, including traffic noise, construction noise, and airport noise. By installing our noise barriers, you can experience a significant reduction in unwanted sound, creating a more peaceful and comfortable environment for everyone.
Numerous studies have demonstrated the effectiveness of Noise Barriers in mitigating noise pollution. In fact, research has shown that noise levels can be reduced by up to 11 decibels (dBA) when utilizing noise barriers. These findings highlight the substantial impact that our noise barriers can have in reducing noise levels and creating a quieter environment.
Types of Noise Barrier
Metallic Noise barriers: This metallic Noise barrier is the best way to block any noise. It is an effective way to control the noise that disturbs your life. For those seeking a reliable and long-lasting product, these Noise barriers have been manufactured with the latest technology and our range is built to last.
Road Noise Barrier: Road noise barriers are designed to mitigate the effects of traffic noise along the highway. Road Noise barriers primarily block the direction of the sound between the source.
Polycarbonate Noise Barrier: Polycarbonate is the most effective material for noise absorption and helps to ensure a quiet atmosphere. Polycarbonate as a material has superior properties which makes it a preferred material as a noise control barrier. The Polycarbonate Noise Bar is a durable, lightweight, and cost-effective alternative to traditional construction methods.
Temporary Noise Barrier: Temporary Noise Barrier is the perfect solution for your noisy construction site. Designed to be light, portable, and easy to install, our Temporary Noise Barrier will reduce noise from the outside by up to 30dB. Say goodbye to the need for ear plugs, and hello to a quieter work environment.
Railway Noise Barrier: Railway Noise barrier is used between the building and incoming noise like railway track. It is used for reducing noise pollution in railway stations, parking lots, highways, convention centers, and more. It contains soundproofing insulation and sound absorption material in its panels which helps in eliminating harsh sounds from outside.
Construction Site Noise Barrier: This Noise Barrier is the perfect solution for the Construction sites. These barriers significantly reduce noise from construction sites near residential areas and make your life easier in the process.

Visit Our Other Website Download Catalouge