Metallic Noise Barrier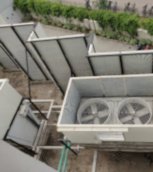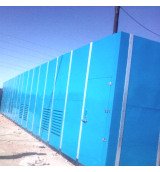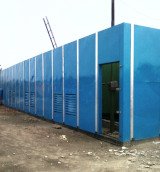 The most economical choice of Noise control barrier for outdoors is the metallic barrier. The main factors that are taken into consideration for an outdoor structure firstly is its ability to perform the intended job in the given environment and have a decent look. The metallic noise barriers are of two types. It can be a one sided noise reflective barrier or a barrier that has acoustic properties on both sides. The two sided barrier will deflect sound from either side thereby creating a sound wall. The barrier panels are light in weight as both steel and aluminium are light weight. This makes it easy to install as well.
Composite material:
A metallic noise barrier could be made of steel, aluminium or stainless steel. Steel is the least expensive material and has many properties that defines it as an appropriate material for an outdoor noise control barrier. Aluminium is also known for its durability, light weight and weather resistance.
The Enviro metallic noise barriers are technically sound as we can see from the given chart.
| | |
| --- | --- |
| Acoustic Performance | Laboratory measurement of airborne sound as per IS-9901(Part III) -1981, DIN 52210 part IV – 1984, ISO: 140 (Part III) – 1995 , 45 STC rating |
| Wind Load | Designed as per IS 875 Part-III, 1987 |
| Sound Proofing | Class -A4 |
| Sound Deadening | Class -B2 |
| Type of Wall | Double skin insulated wall |
| Outside Sheet | Plain aluminium alloy sheet / GI sheet , 1.3 /1.5 mm thick |
| Inside Sheet | (Traffic/ Source Side) skin- 1.2mm thick aluminium alloy/GI Perforated sheet with 22% open area |
| Joint | Each panel having tong & groove to joint perfectly with each other |
| Gasket | The panel and structure having neoprene rubber gaskets at the joint to block noise leakage. |
| Vertical Post/ Structure | The structure is of 'H' profile in which acoustic panel slides longitudinally. |
| Top Cover | All acoustic panel covered at top with top cover riveted to panel. Finish -All metallic surface/parts are powder coated / painted in desire shade. |
Features of Metallic Noise Barrier
The Envirotech Metallic Noise barriers are a preferred option for a number of applications based on its features.
strong>Weather proof: The metallic noise barriers are made of steel or aluminium that are galvanised to ensure that they are resistant to all kinds of weather. The barrier sheets are also UV coated to ensure that they are not affected by the atmosphere.
Non-corrosive: Neither aluminium or steel are susceptible to rust or corrosion and hence the composite material is a sound choice.
Strong & durable: Metal is renowned for its strength and durability. Its galvanised coating also helps to ensure durability. The barriers will stand up against strong winds and storms. The strength of the metallic barriers also prevents damage due to malicious intent and a general destructive attitude.
Soundproofing: The noise barrier sheets have rubber lining at the joint to ensure that there is no noise leakage.
Fire retardant: The metallic noise barriers are classed as fire retardant material.
Weight: The metallic noise barrier sheets are light weight and recommended for installation in places such as bridges and flyovers. They are also used as noise barriers for overhead metro lines.


Visit Our Main Website Download Catalouge