Acoustic Enclosure
Envirotech is a leading Acoustic Enclosure manufacturer in India. Designing, manufacturing, and installing acoustic enclosures for turbines, compressors, air blower glass crusher machines, turbine, fin press, power plants and other industrial noise sources is what we do. We also provide acoustic enclosure design services to help you tackle your specific noise problems. Our acoustic enclosure designs will work for all types of industrial noises emitted from the industrial process.

The acoustic enclosure has been designed to reduce the noise emitted into the environment. The noise levels are according to the industrial application CPCB norms and as per ISO 14001 standards.

We do everything from 5kva to 2000kva DG sets. Your best protection against noise problems is a custom-built enclosure. Our Acoustic Enclosures are used extensively in the automotive industry and home appliances industry for noise testing. We have a range of products to suit any size, shape, and budget. Our tested solutions are cost-effective and are proven to.

Acoustic Enclosure has a wide range of acoustic enclosures for various uses. Whether you need to control the acoustic level for a home theatre system or office or have an acoustic enclosure for a data center, we have the perfect enclosure for you. Our enclosures are made from high-quality materials and come at a very competitive price.

Envirotech Acoustic Enclosure is a specialized product designed to mitigate the noise and vibration generated by industrial equipment. It is an innovative technology that enables industries to operate their machinery without disturbing their surrounding environment. The enclosure consists of sound-absorbing materials that reduce noise levels by up to 99%. The Envirotech Acoustic Enclosure is customized to fit specific equipment and applications.It provides a cost-effective and reliable solution that improves operational efficiency and productivity while reducing noise pollution and protecting the health and safety of employees.

The Soundproof Enclosure provides a safe working environment for employees, reducing the risk of hearing damage and other health-related issues. It also minimizes noise pollution and helps companies meet regulatory compliance standards. The enclosure is suitable for various industries, including power generation, manufacturing, and oil and gas.

Envirotech Acoustic Enclosure is an excellent investment for companies that prioritize noise reduction and environmental sustainability. It is designed to provide a complete acoustic solution that eliminates noise and vibration issues. The enclosure is built with high-quality materials that are durable and long-lasting. It is also easy to install and maintain, providing hassle-free operation.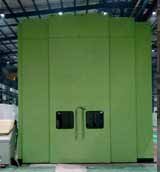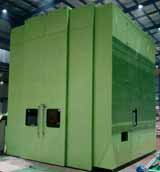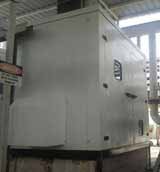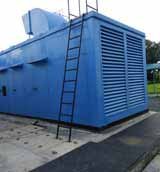 Features of Acoustic Enclosure
The acoustic enclosure has been designed to maintain a controlled environment with regards to temperature and humidity. The equipment is mounted for vibration isolation and to reduce the reverberation.
The acoustic enclosure has a hinge type door which is fitted with a gasket to prevent leakage of noise.
The door has a spring load lock to hold it in place, which can be opened from both sides.
The level of lighting maintained inside the acoustic enclosure is 300 LUX
We provide cut-outs in the acoustic panels which can be used for cables or pipes.
The acoustic enclosure is zinc passivated to prevent rusting and make it resistant to corrosion. The door hinges ae made of stainless steel.
We put a two coat primer with automotive paint on the acoustic enclosure to enhance the life span and durability.
The louvers of the acoustic enclosure used for exhaust and the air inlet are acoustically treated.
The air inlet and exhaust outlet have hoods for protection against rain water.
The side panels of the enclosure can be removed for maintenance and repair of the equipment or to place it in the unit or for its removal.
Accessories with the Acoustic enclosure
With the acoustic enclosure we ensure that there are a sufficient number of doors for ease of access as well as maintenance of the enclosed unit.
We provide seals to ensure that there is no noise leakage from the acoustic enclosure.
The glass windows also known as vision panels comprise of a single or double glazed glass which is 1/4 inches thick. The glass on the vision panel is either a laminated safety glass or a wire reinforced frame which is sealed.
Along with the enclosure we provide Auto CAD drawings of the whole structure, the structural pieces and the assembly for future reference.



Visit Our Main Website